Welcome to the LNP Characterization & Analytical Development Summit
Thank you to our speakers, sponsors, and delegates who joined us in Boston, MA for the summit! If you are interested in the 2024 event, please get in touch at info@hansonwade.com
Improve Your LNP Characterization, Analytical & Potency Assay Capabilities throughout Lifecycle to Maximize DNA, RNA, saRNA, mRNA Payloads Encapsulation Efficiency, Stability & Scalability beyond the COVID-19 Vaccines
Recent breakthroughs from Verve Therapeutics, Vertex-Arbor Bio, and Mana.bio have propelled the field of LNP technology forward at lightning speed beyond mRNA vaccines. LNP-based therapies are now being developed for base editing, in vivo gene therapies, and RNA and DNA deliveries to treat a wide range of diseases.
Taking on our LNP community feedback, the LNP Characterization & Analytical Development Summit this Autumn - catered for the 80+ characterization and analytical scientists, this summit deep dived into the latest technologies and approaches throughout product lifecycle. This definitive forum:
Discussed the roadmap of characterization and bioanalysis for both LNP and drug product composition to improve biophysical understanding
Helped you select the right reference materials and potency assays based on your therapeutic application and payload for product release and IND filing
Enhanced your analytical capabilities and supported your formulation and process development teams to improve product quality and ensure regulatory compliance
Action and start strengthening your lipid nanoparticle characterization, bioanalytical and assay development competencies – join Merck, Moderna, Pfizer and others to supercharge your analytics, and together get inspiration to derive best practice, and support next generation of therapeutics to patients with safety and efficacy!
What You Missed:
Beam Therapeutics outlined the future scope of characterization methods with co-formulated LNPs with 2 different payloads to maximize cellular uptake
Inspiration and top tips from Omega Therapeutics to tackle impurity issues, and how to define metrics for quality control
Merck shared how to utilize analytics to support formulation and process development team to increase purification efficiency
The Pre-Conference Workshop Day led by Moderna, Ultragenyz gave you the end-to-end quantitative analytical techniques to define CQAs for your LNP and payload
Editas Medicine shed light on phase-to-phase potency assay considerations to minimize heterogeneity
SINTEFand NIST revealed their findings on how to improve and upgrade analytical tools to support LNP characterization for future pipeline needs, ensuring batch-to-batch consistency
The 2023 World-Class Speaker Faculty Included:
15+
Industry & Academic Expert Presenters
3
Jam-Packed Days of Exclusive Content
3
Deep-Dive & Collaborative Workshops
Companies in Our Event Community:






What Previous Attendees of the LNP Series Had To Say:
"Well attended, engaged participants, good speaker lineup, current and future challenges were discussed, ample time for networking. What stood out for me was the energy and interest from all parties."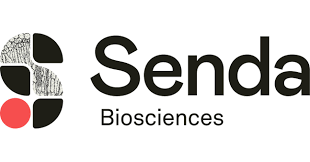 "Excellent speakers- great opportunity to network."

Next Events in the Series: